IFET SA (Institute of Pharmaceutical Research & Technology) has a contemporary and fully-equipped production plant, which complies with the principles of European Good Manufacturing Practices (EU-GMPs), designed to ensure quality at every stage of production line.
The manufacturing plant of IPRT SA is authorized and certified by the Greek National Organization for Medicines (EOF), for the manufacture of pharmaceutical products.
Our manufacturing sites
The production of pharmaceutical products takes place in our plant in Pallini Attiki, covering an area of 5.000m2.
The plant comprises of 2 production lines.
Production and packaging of Methadone oral solution on behalf of OKANA.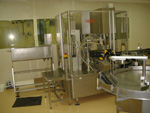 In operation since 2005.
Production and packaging of solid oral dosage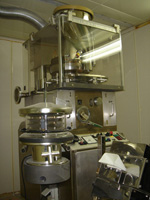 In operation since 2009, we manufacture the following orphan drugs:
Ac

etazolamide (ophthalmic drug: antiglaucoma)

Hydrocortisone (anti-inflammatory corticosteroid)

Dianycotyl: (tuberculostatic drug)
And we consistently deliver high quality in everything we do, as well as exceptional competitive prices.
Our top concerns of our direction are:
Maximization the production capacity of the manufacturing equipments, keeping the quality of the production lines in high level.

Continuous, systematic and in-depth training of the personnel in production procedures.

IPRT SA, as a manufacturer of medicinal products, is committed for the conservation and enhancement of productivity agreements with the Authorities and prompt delivery of the products.
Konstantinos Tsatsaronakis
Manufacturing Operations Director